Introducing: Celeb Luxury Color Care Systems
Celeb Luxury has just come out with an industry-changing line of fashion color care systems, including the Gem Lites System and the Viral System. Take a look at the effect that just ONE shampoo with Extreme Purple Colorwash had on one of our clients: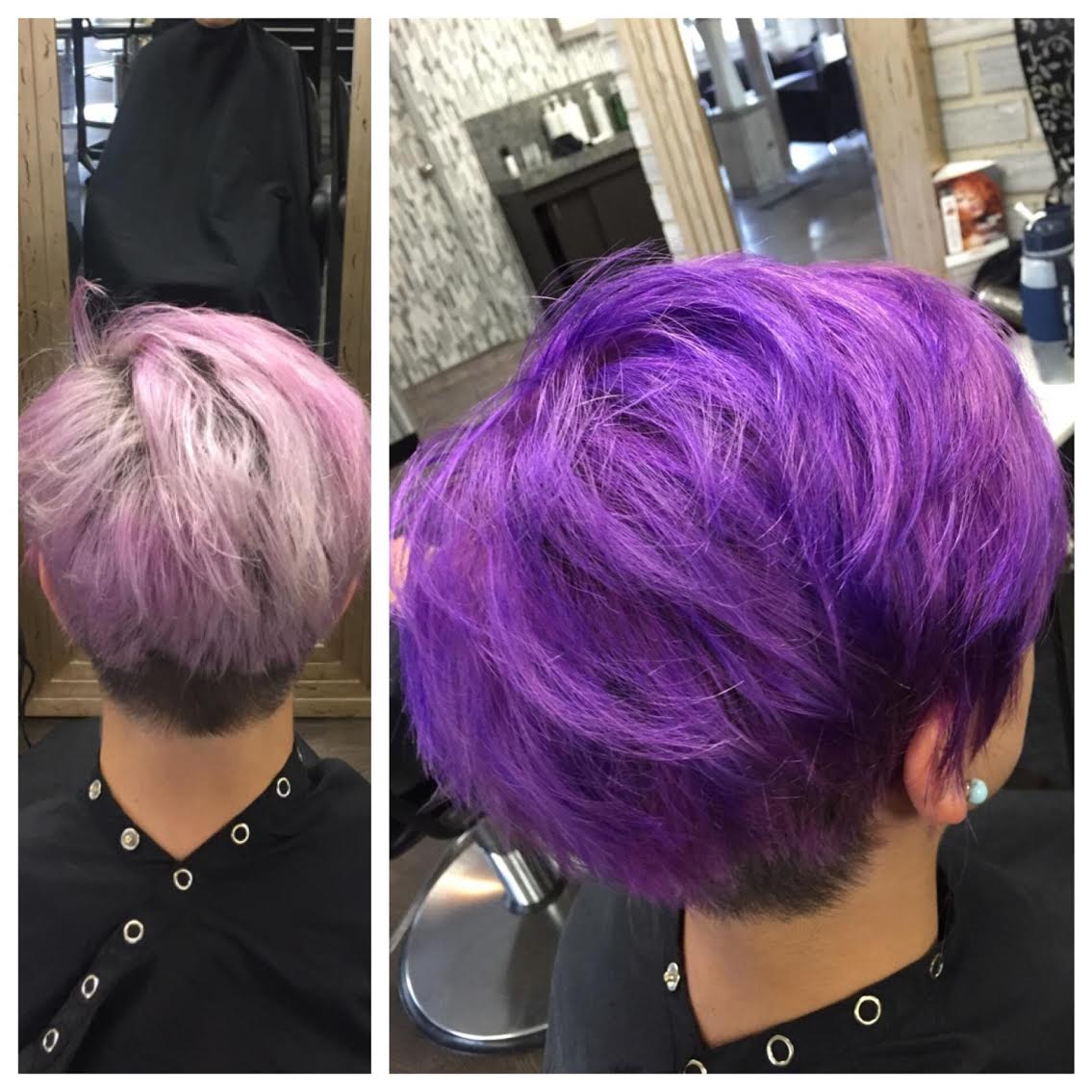 The Viral System is perfect for instantly adding bold, power color while cleansing, maintaining, correcting, and boosting color brilliance. With continuous use a fresh color, the Viral System will add color and stop visible washout and fade between your color services.
The viral shampoos can be alternated with Moisturewash to maintain both color and vibrancy. Use the complete viral system to restore hair back to its natural, healthy feel. To view more photos and color options, visit the Celeb Luxury site.
If you're wondering where and how you can get your hands on these amazing products, look no further than Leon Studio One! Give us a call or pay us a visit at one of our salons to find our more.