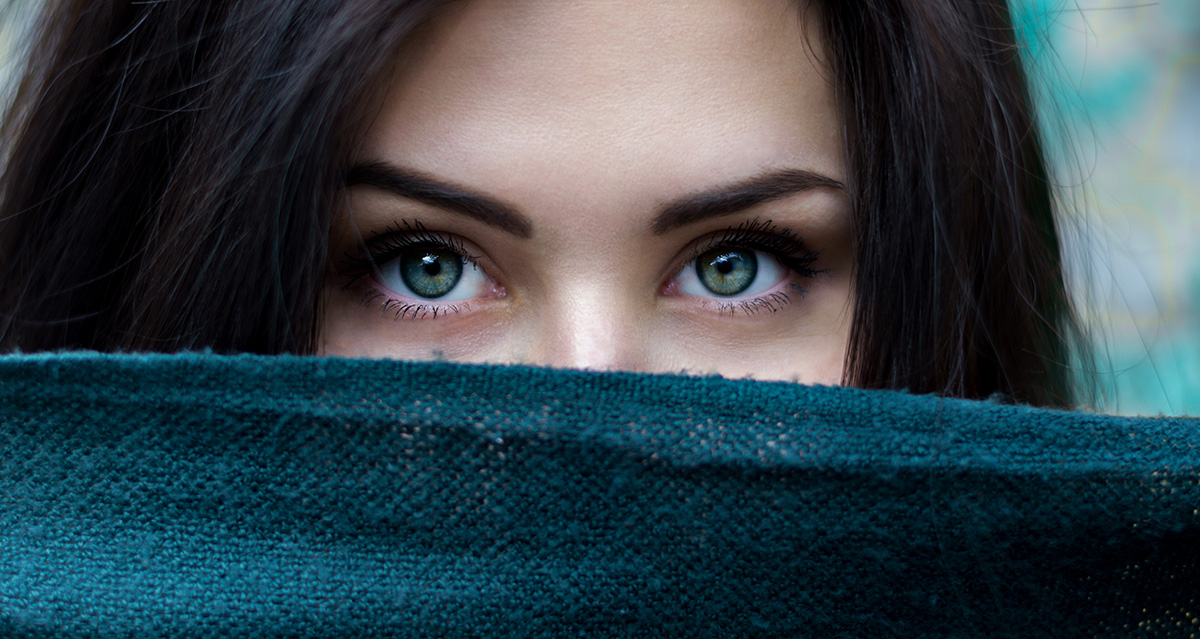 Eyebrows 101
Finding your ideal brow shape can do wonders to your entire face. Eyebrows not only frame the entire face, but also define the eyes. Whether your eyebrows need some grooming, tweezing or filling in, check out this guide. Your eyebrows will always look great with these easy tips.
Eyebrow Shaping
Your ideal brow shape begins aligned with the center of the nostril. The arch should fall at the back third of the eye and the eye brow should follow the length of the eye, but not extend into the temple area. These are just the basics. Because everyone's face and natural brow shape is different, there is an eyebrow shape for everyone. Some may want more of an arch while others want a straighter brow. Some face shapes will be complimented with a thicker brow while others want theirs to be slightly thinner.
Tweezing and Trimming
When shaping your eyebrows, knowing which hairs to tweeze and which to leave alone makes all the difference. Over-plucking can leave you with pencil thin eyebrows. This can look dated and unnatural. Over-plucking is also not easy to correct. If you get carried away, tweeze your brows into the most flattering shape, then let the hairs grow back. Fill in the sparse areas with brow products. Also, never shave your eyebrows. There is a risk of removing too many hairs at once and having stubble grow back mid-day.
Here are some basic steps for tweezing and trimming your brows:
Before starting, try filling in or outlining your eyebrows into the perfect shape you want. This can be used as a guideline to which brows to pluck and which to not. It is also a way to experiment with shape to see what looks best before plucking.
Once, your shape is drawn on, tweeze any hairs that fall outside the outline. A magnifying mirror may help. The key is to go slowly so you don't over tweeze. Avoid plucking too much above the brow. A few strays are fine, but too many can create an unnatural look.
Next brush your hairs in the direction they grow. If confident, use small brow-trimming scissors to snip the ends of hairs that fall beyond their extended shape. Do not tweeze these long hairs as doing so can create patchy gaps.
Filling In
Filling in your eyebrows is completely optional. If you feel like your brows need a little help, it can be hard to decide what brow fillers work for you with all the options available. Brow powders or matte powder eyeshadow works great for softly filling in brows. Use short, light strokes with a wedge brush or thin liner brush. Apply more pressure for a darker color when defining the underside of the brow. Eyebrow pencils offer the most precision, but can create a greasy hard look. Choose a pencil with a smooth, light texture and a soft, dry finish for best results. Use swift, feather like strokes to fill in sparse areas. Brow gel can make brows appear fuller and naturally defined, but watch out for using too much. They are easy to work with but you will need to practice to see how much product you need. Brow creams are ideal for taming while hair while also filling them in. Apply slowly because they can go on heavy.
Brow Color
When choosing a brow filler, choose a color that matches or is lightly lighter than your brow color. This helps to avoid an unnatural color or harsh contrast. Even if you have black hair, choosing a dark brown shade will give you fuller, defined brows that look natural. Redheads should opt for an auburn undertone. Pale blonde eyebrows are an exception though. Try a color that is one or two shades darker to prevent brows from looking washed out or nonexistent. You can also use a tinted brow gel to define the brow without looking drawn on.
If you are not confident with tweezing or shaping your eyebrows, try visiting a salon. Leon Studio One offers eyebrow waxing that will give you the best eyebrow for your face shape. Come visit and let us give you the perfect eyebrow!