Have you ever looked at an old photograph and known exactly what your life was like just by looking at your hair? Hair has, and always will, make a statement about how you see yourself. Styles vary with one's career, age, racial background, health, and many other factors. A simple change can say a lot about who you were at a specific point in time. Hair can also define a decade. With the 1900's styles focusing on social movements and politics to modern styles focused on face shape and skin tone, hair is a powerful statement. From victory rolls to flapper bobs, here are some of the most popular styles from the 1910's to the 1950's.
[one_fourth]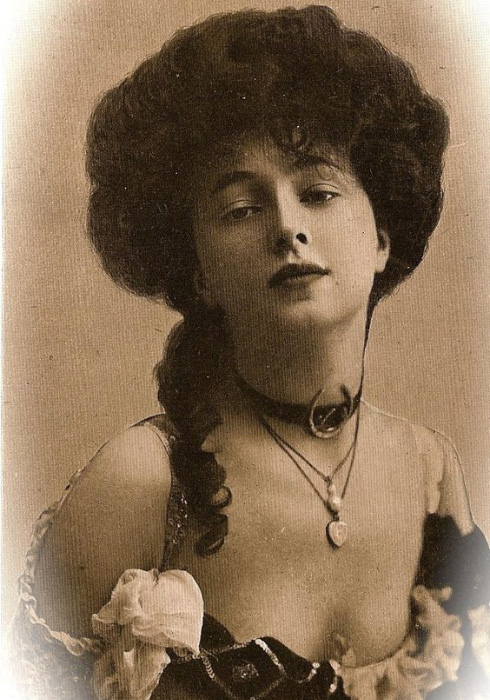 [/one_fourth][three_fourth_last]
1910's
Our list is starting off with a lot of volumes. The Victorian era left its mark on early 20th century hairstyles but eventually softened to more relaxed styles. You may not think these refined and assembled looks as free-flowing but the slightly undone style was a big step from it's Victorian predecessors. The Gibson girl epitomized femininity. Ladies, like Evelyn Nesbit, would pile their hair in a pile high on the tops of their heads. Some styles show one side or pieces of hair hanging loosely over their shoulders or with long drop curls or ringlets. Styles were accessorized with embellishments like metallic headpieces and flowers. However, the main goal of this style was to highlight one's volume. Some women would even save their fallen hair from their hairbrushes and add it back into their hair.
[/three_fourth_last]
[one_fourth]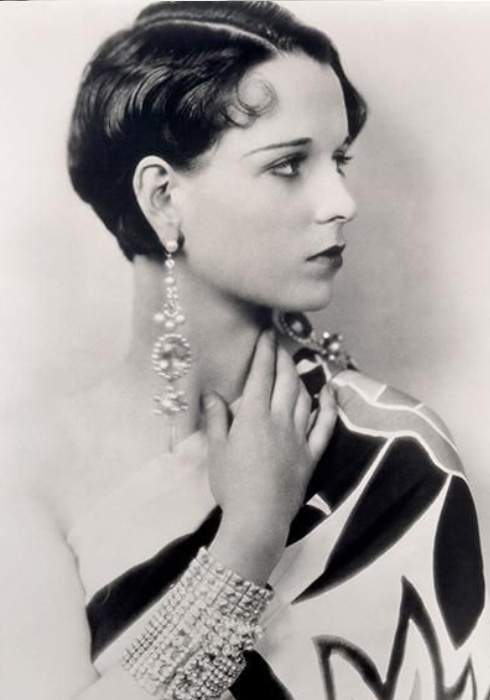 [/one_fourth][three_fourth_last]
1920's/1930's
1920's styles abandoned the standards of Victorian life. With the Women's Suffrage movement, women were inspired to revolt against social and cultural norms. They wore more makeup, hiked up their hemlines, smoked cigarettes and drank alcohol. For hair, the Roaring Twenties saw the emergence of short, bobbed and wavy styles, signifying the new independent, free-spirited woman. They would decorate their hair with felt and wool hats, jeweled pins, hair bow, and headbands. Women also had more access to cinema and theatre, emulating the trends seen by the stars of the time. Coco Chanel, Greta Garbo, and Louise Brookes were among these fabulously rebellious women making waves in the Flapper style. Also popular during this period was permanent waves. Hair was put in curlers and inserted into a steam or dry heat machine. However, this was an expensive, uncomfortable, and time-consuming process.
1930's women began wearing their hair slightly longer, in pageboys, bobs, or waves and curls. During the Depression era, women adapted the finger wave. This style was easy to do at home without the expense of a stylist or need for an iron. The more feminine style with soft and flowing waves can be seen on Jean Harlow, Vivien Leigh, and Mae West.
[/three_fourth_last]
[one_fourth]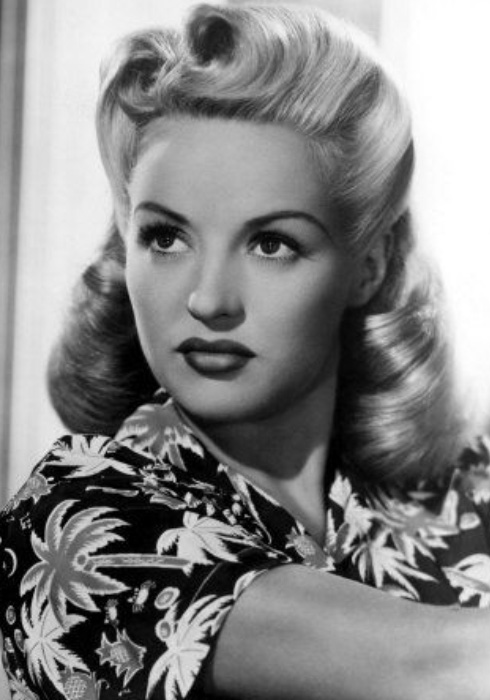 [/one_fourth][three_fourth_last]
1940's
During the late 1930's, women began growing out their hair again. The 1940's saw a large variety of styles, including soft romantic curls and half updos. A popular style was the chignon which was easily adaptable. When worn for an evening out or an event, women would have wavy volume in the front with a precisely twisted bun in the back. As the war raged on, the need for more practical styles was apparent. Women worked either on the land or in munition factories. Shampoo and non-essential items were hard to come by and fashion was defined by practicality.
During the day, women would wear their hair in a neat bun at the nape of their neck and over their ears. A headscarf knotted at the front would cover the hair, leaving only the fringe exposed. However, plastic rollers were an essential part of styling along with styling lotion to hold the hair in place. Victory rolls were another popular style, inspired by World War II jets that created a roll of clouds in the sky after they passed by.
[/three_fourth_last]
[one_fourth]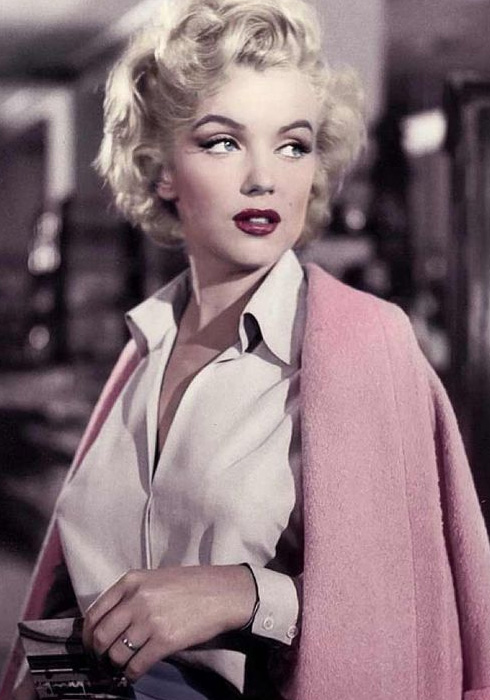 [/one_fourth][three_fourth_last]
1950's
The 1950's took the soft curls of the 40's in a more dramatic direction. The constraints of war were at an end and glamour became popular. Women aspired to achieve a look that implied domestic goddess. All household chores had to be accomplished while looking stylish and well groomed. Returning back to the home after working during the war meant women could spend more time achieving the 50's ideal beauty. Makeup was heavier with intense colored lips and a pale complexion. Signature hairstyles featured the velvet curl, recognized by a sweeping curl over one eye, and a deep center part.
The 1950's also brought the big bouffant styles. This style was achieved by backcombing the hair to add extra volume. Women started to visit salons on a weekly basis for a shampoo and set. Bobby pin, rollers, and hairspray were used in excess to create the perfectly sculpted and coiffed hairstyles with rolled bangs and soft curls. Style leaders of the day were Marilyn Monroe, Audrey Hepburn, and Lucille Ball, all of whom never had a hair out of place.
[/three_fourth_last]