Is the winter weather causing your hair to be dry and frizzy?
Try these three products to combat winter hair!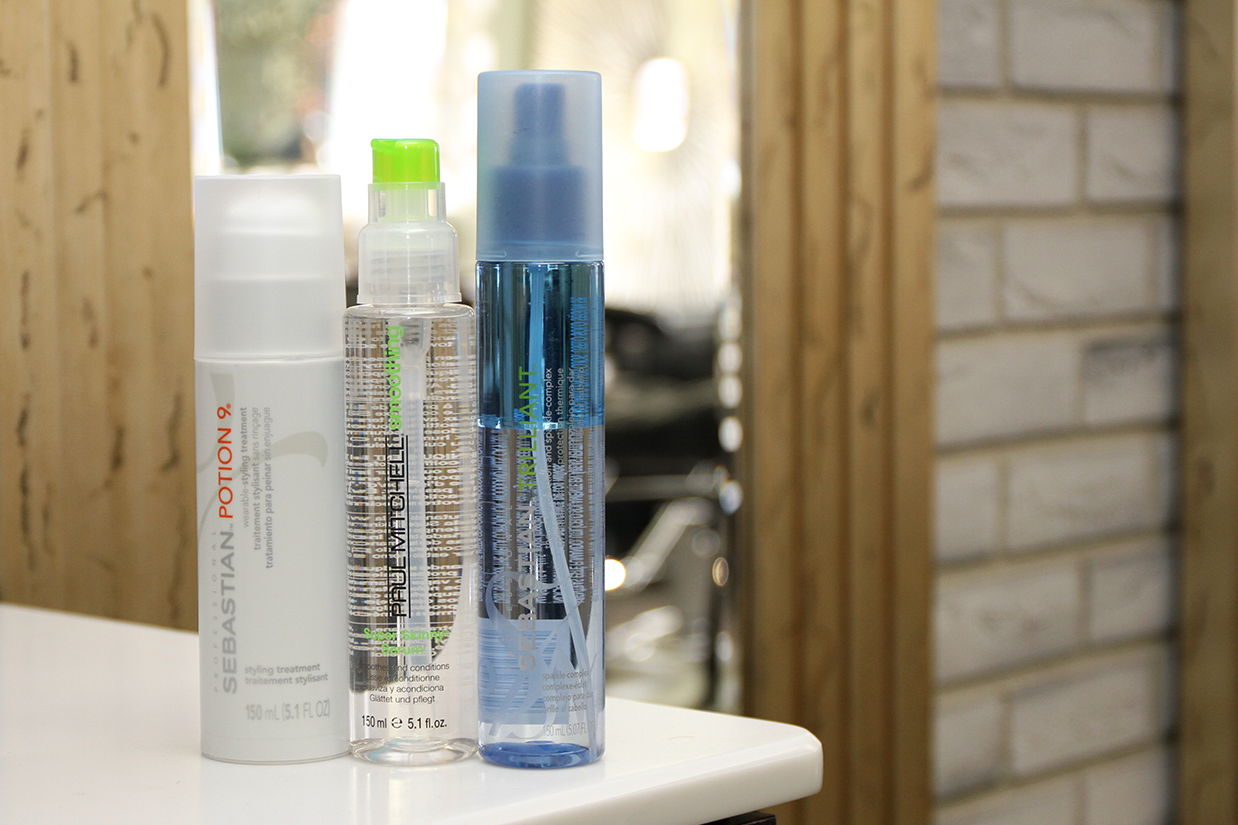 Sebastian Potion 9: 
Potion 9 is a versatile styling cream infused with 9 Botanical extracts. If your hair lost moisture due to the winter weather, try this to rejuvenate the healthy look of your hair. Good for styling , Potion 9 will hydrate your hair and give you a flexible hold.
Paul Mitchel Super Skinny Serum:
Do you have static strands? Paul Mitchel super Skinny Serum will smooth, condition and seal your strands for an all day style that lasts! This serum also speeds up drying, giving you smooth results in less time.
Sebastian Trilliant:
Feeling a little fried? Try Trilliant as your heat protection! This product will lock in moisture and add shine for a glamorous style. Trilliant will provide the ultimate shine, loads of volume, is lightly conditioning and is a great heat protectant.