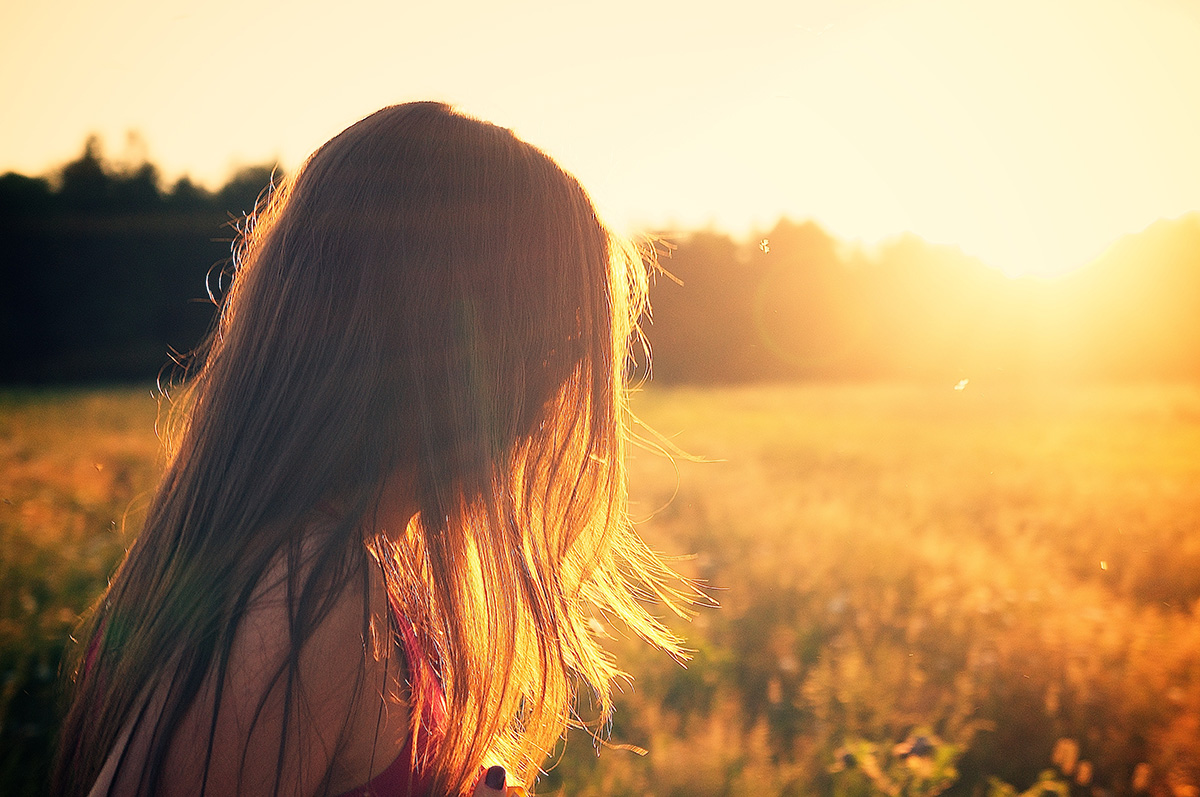 Fine hair can be both a blessing and a curse. Your skinny strands don't need much to coat them, saving you time and money in the morning. Your hair is also naturally silky and smooth. The downside? Fine hair can easily become flat hair. If your hair is so fine that it lacks body and volume, there are some tricks you can use to give it a boost. With the right haircut and a few styling techniques, you can easily revive your limp and lifeless locks.
Hair Cut
In general, the longer fine hair gets, the flatter it lays. It may be best to take the chop as shorter hair will give you more body. Even just a couple of inches off may help.
Some of the best haircuts for fine hair are:
A long bob that falls between the chin and the shoulders. With this length, your hair won't fall flat and it creates the natural illusion of body.
An A-line shoulder-length cut with the back just a bit shorter than the front.
Bobs and pixies
However, if you really want to keep your hair long, there are a few tricks that can help.
Add Layers (or Don't)
The easy solution for fine hair? Layers. Layers have traditionally been considered a great way to add both body and movement to your hair. They will add dimension and movement, but stay away from overlayering. Too many layers can make a single length cut look stringy. Too many layers can leave you with a style that's frumpy, dated, or mullet-like. If you have shoulder length hair, make sure the longest layers hits at your ears or below. Also remember than thinning is not the same as cutting layers. if you have fine hair, but loads of it, you may need your hair thinned to get rid of some of the bulk.
Tip: Ask your stylist to angle a few pieces around your face. 
Tricks that don't involve a chop.
If cutting your hair isn't for you, here are a few other options.
Switch up your part. 

Over time your hair get's used to your part and will naturally lay flatter. Try changing up your part for a short-term fix.

Bangs

Bangs give the illusion of fullness and can add body to your hair. From side-swept to blunt bangs, ask your stylist what style would work best for your hair and face shape.

Hair Color

Hair dyes actually plump up the hair shaft just enough to make it appear more voluminous. This effect can last for weeks, so why not consider coloring your hair every once in a while. Add highlights and depth to give the illusion of more volume and dimension.
---
Shampoo And Conditioner
So many women use the wrong shampoo for their hair. Fine hair can easily look oily, even after only one day and your shampoo may not be helping. For fine hair, stay away from creamy shampoos. Opt for ones created to add volume and body instead. When you wash your hair, you may have heard to only condition your ends and keep the shampoo at your roots. The real trick is to find a balance between shampoo and conditioner that works for your hair. In general, applying conditioner only to the bottom third of your hair is the trick for most fine-haired ladies. Select a light, volumizing conditioner and apply it away from the scalp. If you condition the scalp, you will only weigh your hair down even more.
Tip: Try conditioning before you shampoo. Conditioners often leave a residue on hair and the shampoo will take the residue off. 
---
Products
For flat hair, the key lies in the product. Look for products labeled "volumizing" or "adds body." Just be careful not to overuse products. Too much can weigh hair down, rather than lift it.
Pomades and Shine Serums

Use these sparingly (about a pea sized amount) and only use it in the areas that need it most to tame frizz. Never use near the scalp.
Mousse

Mousse has come a long way since the 90s. For those looking to thicken their hair without making it stiff, mousse is your friend.  Take a golf-ball sized amount and work it through your roots, down to the mid shaft.

Dry Shampoo

Dry shampoo will add volume to hair that is too slick, soft, or oily. Spray or sprinkle dry shampoo along your hairline, let it dry, then brush it out. Not only will it buy you a day or two between washing, but it also soaks up oils and adds tons of body.

Hairspray

Apply hairspray to your crown to add volume. Lift fine hair after it has been blow-dried and wok hairspray along the crown with your fingers. Massage into your roots until you reach about an inch from the back of your head.

Sea Salt Spray

Do you want some natural wave in your hair? Try a sea salt spray. After spraying your hair, scrunch it with your hands as your hair dries.