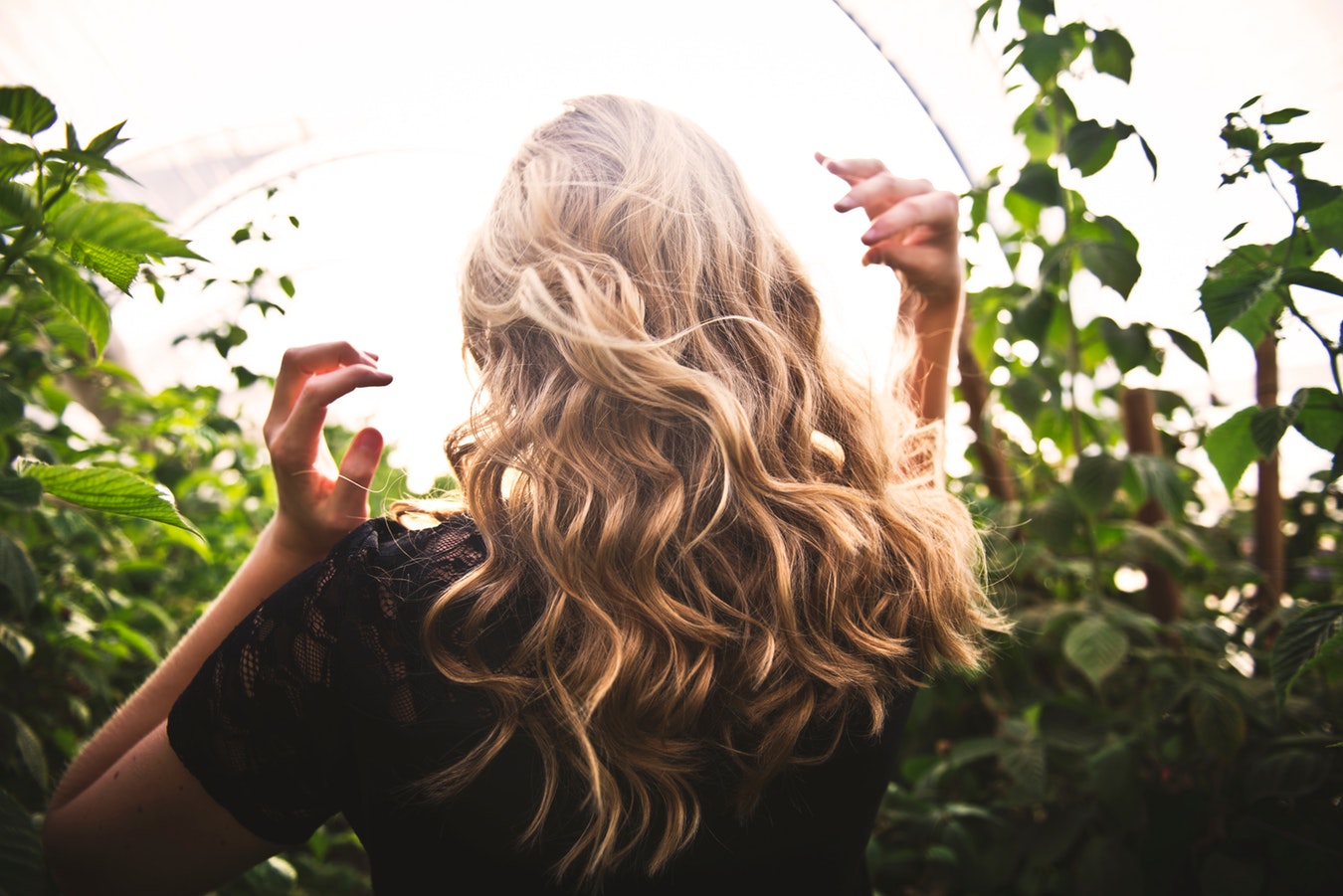 Your curling iron is your best friend. Did you know that the barrel size determines what kind of curl will be achieved? Whether you are looking for tight ringlets or loose waves, choosing the right curling iron will help you achieve the wow factor you are looking for. Here are some of the most popular barrel sizes and what kind of curl you can expect from each.
2 INCH CURLING IRON
The 2-inch barrel iron isn't technically intended to curl. Instead, it creates nice, rounded bends at the ends of your hair. Around the same size as a typical round brush, this curling iron is best for creating a fake blowout. This iron is great for those with naturally straight hair who are bored with their pencil straight hair. To achieve the blowout look, rough dry your whole head. Then wrap big sections around the barrel to smooth out the lengths and create subtle waves at the ends. Set your look with a light-hold hairspray. Tip: Try curling and setting in different directions to show layers.
1 1/2 INCH CURLING IRON
This iron is best for textbook loose, voluminous curls. However, be warned! Make sure you set your hair because these curls will eventually fall throughout the day. These curls are not meant to last, but you'll still be left with a tousled look with tons of body. ! 1 1/2 inch iron is best to give long hair some lift at the roots. When curling, keep sections small. The bigger the section, the looser your curls will appear. To get a tighter curl, divide your hair into three parts (bottom, middle, top). This also helps give your roots a better lift and keep the curl longer. You can also clip the curl on top of your head after it has been curled. Wait ten minutes after your whole head is done, then take the clips out, brush, and style.
1 1/4 INCH CURLING IRON
Are you a fan of the perfect messy or loose wave? If you've ever lusted after the glamorous, Kardashian-style waves, try a 1 1/4 inch curling iron. This iron creates tighter curls that not only last longer but also appear effortless and natural. If you have medium to long hair, divide your hair into three parts, then curl, leaving out the ends. You can add a water-based pomade or sea salt spray after to achieve the perfect beachy waves.  Like with the 1 1/2 iron, clip the hair immediately after it comes out of the iron. Finish your whole head, then brush it out with a soft bristle brush.
1 INCH CURLING IRON
The 1-inch curling iron is the go-to, universally flattering iron for most people. If you are looking to achieve multiple looks, this iron will give you ringlets and waves. Even short hair can be wrapped around the barrel securely, but not as many times as you would end up with a super tight spiral. You'll be left with loose curls that are perfect for any occasion. This iron is also great for long hair, giving the perfect spiral without losing length. After curling, use a light setting spray and then brush the curls with a soft bristled brush for looser waves. You can also use a light-holding mousse. Different looks can be achieved by changing how you hold the iron and how you wrap your hair.
3/4 INCH CURLING IRON
Probably the most under-estimated iron, the 3/4 barrel is perfect for touching up naturally curly hair while also creating a variety of looks. You may think a small size will automatically give you super tight curls. This is true, but if you curl your hair in the same direction away from your face, you can achieve bigger locks without having to pay for another iron. These ringlets will also widen as you go through your "no-wash" hair days, or you can brush or comb them out for the same look. This iron creates the standard romantic curl by rotation back and forth in the direction you're curling. Once cooled, set your whole head with a setting spray, brush your hair out, then re-coil a few pieces with your fingers. Your curls will fall into a vintage inspired pattern with curls that won't fall out very fast because they were tighter to begin with.
---
At Leon Studio One, we know how important it is for you to trust your stylist. Trust us to transform you into the best version of yourself. Visit Leon Studio One and talk to one of our stylists about the best look for you!